Craig D. Cox, PharmD, FCCP, BCPS
Associate Professor, Pharmacy Practice
Vice Chair, Experiential Programs
Texas Tech University Health Sciences Center School of Pharmacy
Renee Bogschutz, Ph.D., CCC-SLP
Director, Interprofessional Education
Texas Tech University Health Sciences Center
Craig D. Cox, PharmD, FCCP, BCPS; Renee Bogschutz, Ph.D., CCC-SLP; Nathan Burgess, MPT; Laurie Stelter, MA; Brian Irons,
PharmD; Jongpil Cheon, Ph.D.; Lamicha Hogan, RN, MSN, FNP-C ; Dawndra Meers-Sechrist, Ph.D.; Mimi Zumwalt, MD; Grace Sun,
RN,
MSN, FNP-C; and Sarai
Granados, MS.
Produced & Edited by:
Texas Tech University Health Sciences Center (TTUHSC) School of Pharmacy and TTUHSC Office of Experiential Education
This is a 12 episode, knowledge-based, video series developed to educate both preceptors and students regarding their participation in experiential rotations in an Interprofessional setting. Each individual video episode is 5-10 minutes in length and builds upon the next. The series follows multiple health professional preceptors including nurses, pharmacists, physicians, speech-language-pathologists, occupational therapists, and physical therapists as they precept their students in both a hospital and extended care setting. Through a combination of inappropriate and quality Interprofessional interactions, attendees will learn key principles regarding orientation, feedback, teamwork, and dealing with difficult preceptors or students. At moments throughout each episode, two preceptor and two student experts provide humorous interactions and share insight on how they would deal with each learning situation. Each individual episode ends with two important preceptor and two student pearls.
Overall Program Objectives:
Introduce general concepts of interprofessional precepting on experiential rotations involving physicians, nurses, pharmacists, physical therapists, speech language-pathologists, and occupational therapists.

Discuss communication, teamwork, roles and responsibilities, and values/ethics through challenging scenarios that occur in both an inpatient and outpatient settings.

Reflect on challenging student-preceptor scenarios and provide feedback on how the information will impact your role as a preceptor.

List characteristics of student learners that could create challenges for experiential rotations.

Determine how to modify your level of supervision to match student ability.

Describe the impact of timely, constructive feedback to students on clinical rotations.

Discuss the importance of lifelong learning and its impact on both student and preceptor performance.
Resume a Course:
To resume a course, login to your account at the top right side of the page. Next, go to "Pending Programs/CE" in the top gray toolbar. Select the "Distance" tab and then select "Preceptor Mini-Series 5: A Change of Heart."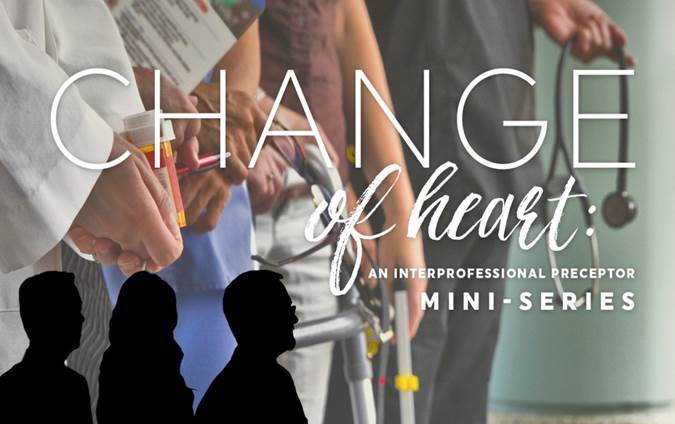 Fee
$30.00
CE Hours
3.00
CE Units
0.300
Activity Type
Target Audience(s)
Nurses
Other Health Care Providers
Pharmacists
Physicians
Accreditation(s)
Texas Tech University HSC School of Pharmacy is accredited by the

Accreditation Council for Pharmacy Education

as a provider of continuing pharmacy education.
Please choose a Fee Type from the Drop Down Menu Below:
I am a